Welcome to ICMV 2020, November 02-06, 2020
Rome, Italy
2020 The 13th International Conference on Machine Vision. (Call for paper-Download)
Welcome to the official website for 2020 The 13th International Conference on Machine Vision (ICMV 2020). ICMV conference is initiated by School of Electronics, Si Chuan University, China, assisted by University of Stuttgart, Germany, Halmstad University, Sweden, University of Barcelona, Spain, Institute for Information Transmission Problems, Russia, The Sapienza University of Rome, Italy. This is the annual conference started in 2007(Islamabad,Pakistan),ICMV 2009 (Dubai, UAE), ICMV 2010 (Hong Kong), ICMV 2011 (Singapore), ICMV 2012 (Wuhan, China), ICMV 2013 (London, UK), ICMV 2014 (Milano, Italy), ICMV 2015 (Barcelona, Spain), ICMV 2016 (Nice, France), ICMV 2017 (Vienna, Austria), ICMV 2018 (Munich, Germany), ICMV 2019 (Amsterdam, The Netherlands). ICMV 2020 will take place in The Sapienza University of Rome, Central Building of National Research Council (CNR), Rome, Italy during November 02-06, 2020.
The emergence of Machine Vision as a ubiquitous platform for innovations has laid the foundation for the rapid growth of the Information. Side-by-side, the use of mobile and wireless devices such as PDA, laptop, and cell phones for accessing the Internet has paved the ways for related technologies to flourish through recent developments. In addition, the Machine Vision Technology is promoting better integration of the digital world with physical environment. This conference serves to foster communication among researchers and practitioners working in a wide variety of scientific areas with a common interest in improving Machine Vision related techniques.
High quality, original papers are solicited in all areas of Machine Vision. The final program will be the result of a highly selective review process designed to include the best work of its kind in every category. The program will include invited talks as well as oral and poster presentations of refereed papers.
Announcement
1. Due to the pandemic COVID-19, Online/Video Presentation are acceptable to the conference.
2. As the conditions are unqualified to held onsite, the ICMV 2020 conference is changed to remote conference.
3. For online presentation, accepted full Papers can be published in the conference proceedings on time and enjoy special registration charges. (More information here)
4. Conference program and test schedule are available to download now. (Program) (Test)
5. Zoom guideline and download.
Conference Proceedings
ICMV 2020 accepted and presented papers can be published by SPIE, which will be included in SPIE Digital Library, provided to the Web of Science Conference Proceedings Citation Index-Science, Scopus, Ei Compendex, and others, to ensure maximum awareness of the Proceedings.

Conference proceedings of ICMV 2019 (ISBN: 9-781510-636439) has been online here, indexed by EI, SCOPUS and ISI successfully
Conference proceedings of ICMV 2018 (ISBN: 9-781510-627482) has been indexed by EI, SCOPUS and ISI successfully. (Publication history)

The Proceedings of this conference are published in the SPIE
Digital Library along with nearly 440,000 papers from other
outstanding conferences, SPIE Journals, and chapters from SPIE
Press books.
The Journal of Computer Optics (Q1) Special Session

( Q1 SCOPUS-Elsevier, EI Compendex-Elsevier, Web of Science-ESCI )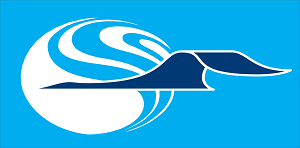 A special issue of the Journal of Computer Optics (ISSN 0134-2452, ISSN 2412-6179)dedicated to ICMV will be issued in January 2021. 12 papers applied to the Special Journal Session presented at the conference will be selected and published. (About Journal of Computer Optics)
If you want to apply your paper to the journal session, please mail to Computer Optics editorial ko@smr.ru with subject "ICMV 2020 Journal Session submission"
Special Issue
Extension papers of ICMV 2020 can be recommended and published in SPIE Journal special issue
| | |
| --- | --- |
| | Journal of Applied Remote Sensing (ISSN: 1931-3195) - with Impact Factor*: 1.344. Indexed in the Science Citation Index Expanded, Scopus, Ei Compendex, etc. |
| | Journal of Electronic Imaging (ISSN: 1017-9909). Indexed by the Science Citation Index Expanded, Scopus, Ei Compendex, etc. |
| | Journal of Medical Imaging (ISSN: 2329-4302). Indexed by the Web of Science Emerging Sources Citation Index (ESCI), Scopus, Ei Compendex, etc. |
| | Journal of Optical Engineering (ISSN: 0091-3286). Indexed by the Science Citation Index Expanded, Scopus, Ei Compendex, etc. |
Important Date
| | |
| --- | --- |
| Final Submission Deadlinee | September 15, 2020 |
| Notification Day | September 30, 2020 |
| Final Registration Deadline | October 10, 2020 |
| Conference Date | November 02-06, 2020 |