Camera Based and Mobile Recognition
Image recognition as a service differs from industrial machine vision in many ways. Not only the environment is uncontrolled, but camera hardware is unknown too. In the case of on-device recognition computational complexity of recognition methods and size of binary data (including CNN models) are critical. Situation is better in the presence of specialized processing hardware, but this implies proper software adaptation. Users cooperativity sighnifically improves recognition quality. On the other hand, random user can feed system with irrelevant data. These points clearly should not be ignored. We invite to this track specialists both in software and hardware to discuss mentioned problems and their possible solutions.

Chairman: Prof. Vladimir Arlazarov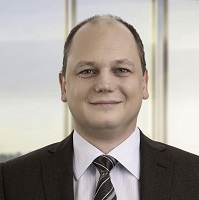 Vladimir holds a Ph.D. in technical sciences as a specialist in development, application of recognition systems and data mining. He has worked in the IT fields since 1997, leading and managing more than 70 projects related to creation and embedding of document recognition systems for Pension Funds, Ministries, Banks, Public Transportation and Oil & Gas companies. Under his leadership several generations of industrial OCR and document capture systems were developed, including the industrial system for identity documents recognition. Tremendous visionary entrepreneur, Vladimir is the author of several scientific patents about artificial intelligence and he is focusing on advancing the company R&D leadership in computer vision software. At 2019 he has 50 publications and patents.

The sessions covers (but is not limited to) papers on

– Blind camera calibration;
– Misusage detection;
– Energy consumption aware recognition methods and systems;
– Power efficient signal processing hardware;
– Computationally effective machine learning architectures;
– Object image rectification and stabilization;
– Real-time video stream analysis;
– Anytime algorithms for camera-based and mobile recognition;
– Real-time cooperative scenarios in machine aided recognition;
– Image analysis and recognition in uncontrolled dynamic environment;
– Relevant quality metrics and datasets.

Important Dates

Proposal Deadline September 25, 2019
Notification October 08, 2019
Registration October 15, 2019