New Methods and Applications for Multimedia Security
Multimedia Security: Methods and Applications which includes watermarking, steganography, and digital forgery detection is oriented on essential principles, technical information, and new methods and algorithms for digital data security. The proposed technologies and solutions are used to prove that content is authentic and has not been altered. Illustrating the need for improved content security as the Internet and digital multimedia applications rapidly evolve, the special session presents a wealth of everyday protection application examples in different fields including multimedia mining and classification, digital watermarking, steganography, digital forensics, deep fake synthesis and detection. The list of covered topics can be applied to digital images, videos, audio and other specific data security.
The major topics include, but not limited to:
Watermarking

Steganography

Forensics detection

Multimedia forgery detection

Fake synthesis including image styling and deep fakes

Document protection

Malware detection based on traffic analysis

Adversarial attacks and countermeasures

Remote sensing data protection

3D, biomedical and other specific domains data security

Unmanned vehicle data and communication protocols security

Chairman: Prof. Andrey Kuznetsov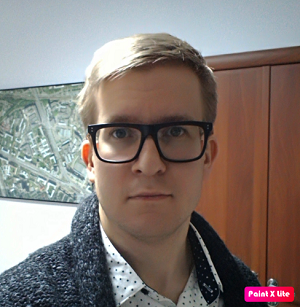 Prof. Andrey Kuznetsov graduated from Samara State Aerospace University (Russia) in 2010 with honors and defended his PhD thesis on New digital image forgery detection methods in 2013. Now he works as an Associate Professor at the Department of Geoinformatics and Information Security in Samara National Research University. Prof. Kuznetsov has more than 10 years of software development experience in different projects and areas. He has more than 10 years experience in computer vision and deep learning including such problems as object detection, classification, segmentation, etc. The main research field concerns digital data forgery detection. Developed algorithms and solutions include classification and segmentation of remote sensing data, detection of artificial changes in images (forgery detection), remote sensing compression, object recognition in remote sensing data, face recognition, video analysis for cars detection, noise filtering, etc. From 2010 till present day he published 49 scientific papers indexed in Scopus and Web of Science. He was the winner of personal grants awarded by the Scientific Council under the President of the Russian Federation in 2015-2017 and 2018-2020 years. Prof. Kuznetsov was awarded several grants by the Russian Foundation for Basic Research from 2016 till 2020.

Important Dates