Prof. Pietro Ferraro
SPIE Fellow, H-index: 64
Institute of Applied Sciences & Intelligent Systems Campi Flegrei, Italy
Bio-sketch: Dr. Pietro Ferraro received the doctor of Physics degree, summa cum laude, from the University of Napoli "Federico II", Italy, in 1987.
Soon after he joined Aeritalia-Alenia Aeronautics (the major Aerospace company in Italy) as researcher to develop applied research in Optical Non-Destructive Testing of carbon fiber materials. He has been Principal Investigator (PI) (1991-1993) on behalf of Composite Materials Research Center of Alenia for two R&D Projects in the frame of a Cooperative Research And Development Agreement (CRADA) between Finmeccanica (Roma) and United Technologies Research Center, Electronics & Photonics Group (Directed by Dr. A.J. De Maria), East Hartford, CT (USA).
The two research projects were on "Non destructive testing of large composite aircraft structures by Holography methods" (PI for UTRC Dr. Karl A. Stetson) and "Fiber Optic Bragg Grating Sensors" (PI for UTRC Dr. J. R. Dunphy). During this cooperation he contributed to pioneering work on Fiber Bragg Grating for strain sensing, development of related instrumentations and optical fiber emebedding process in composite materials for which 3 patents were awarded jointly to Finmeccanica and UTRC. In 1993 he joined Consiglio Nazionale delle Ricerche (CNR) Optics Group at Institute of Cybernetics, Pozzuoli (Napoli), Italy as Associate Researcher to develop interferometric and holographic methods for testing and characterization of optical components and materials. In 2001 he joined as Researcher the CNR–Institute of Microelectronics and Microsystems, Napoli. In 2003 he joined National Institute for Applied Optics (INOA) as Senior Research Scientist. Since 2005 he is Head of the Research Line and Group on behalf of CNR in Optical diagnostics, Interferometric and Microscopy. (More)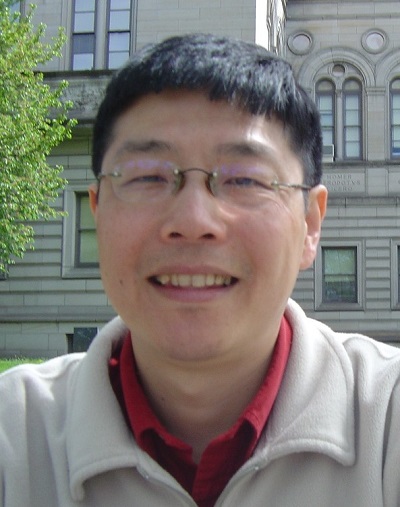 Prof. Zhongfei (Mark) Zhang
IEEE Fellow, H-index: 52
State University of New York at Binghamton, USA
Bio-sketch: Zhongfei (Mark) Zhang is a professor at Computer Science Department, Binghamton University, State University of New York (SUNY), USA. He received a B.S. in Electronics Engineering (with Honors), an M.S. in Information Sciences, both from Zhejiang University, China, and a PhD in Computer Science from the University of Massachusetts at Amherst, USA. He was on the faculty of Computer Science and Engineering at SUNY Buffalo, before he joined the faculty of Computer Science at SUNY Binghamton. He is the author or co-author of the very first monograph on multimedia data mining and the very first monograph on relational data clustering. He has published over 200 papers in the premier venues in his areas. He holds more than thirty inventions, has served as members of organization committees of several premier international conferences in his areas, and as editorial board members for several international journals. He served as a French CNRS Chair Professor of Computer Science at the University of Lille 1 in France, a JSPS Fellow at Chuo University in Japan, a QiuShi Chair Professor at Zhejiang University in China, as well as several visiting professorships at many universities and research labs in the world when he was on leave from Binghamton University years ago. He received many honors including SUNY Chancellor's Award for Scholarship and Creative Activities, SUNY Chancellor's Promising Inventor Award, and best paper awards from several premier conferences in his areas. He is a Fellow of IEEE, IAPR, and AAIA.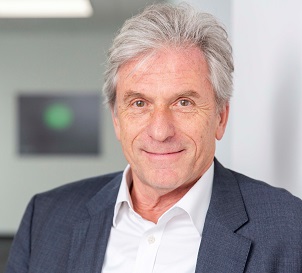 Prof. Dr. Rolf-Jürgen Ahlers
ProxiVision GmbH, Germany
Managing Director and Shareholder (CEO)
Bio-sketch: Prof. Dr. Rolf-Jürgen Ahlers studied Electrical Engineering and Physics in Stuttgart, Germany. He received his diploma in 1978 and finished his dissertation (PhD) in 1986 at the University of Stuttgart.
In 1977 he joined the ENST (Ecole Nationale Supérieure de Télécommunication) in Paris, France. Here he worked as a scientific member for the development and integration of holographic optical and computer systems for adaptive image processing.
From 1984 until 1989, he joined the Fraunhofer-Institute for Production Technology and Automation (IPA), Stuttgart, Germany, where he developed image processing and sensor systems for diverse applications in industry. The main topics related to Industrial Robots for Measurement Tasks, specific measurement and inspection systems, as well as autonomous mobile systems. Under his leadership the first 3D- coordinate measurement systems were developed for precision measurement tasks.
His industrial career started in 1990 in the automotive supply industry. He then got involved in the aeronautics and defence industry where he is today the CEO and shareholder of the companies ProxiVision GmbH and ASG Luftfahrttechnik & Sensorik GmbH. Here the main emphasis relates to the development and manufacture of new sensor and image processing systems. These include the development and realisation of Image Intensifiers, Photo-Mulitpliers, and opto-electronic sensors and sensor systems as they are needed in the life science, process industry and mobility sectors.
Prof. Ahlers has published books and papers and given workshops, especially on image processing, sensor systems, and related topics.
Prof. Ahlers is engaged in different organisations and associations. He holds the position of a Senator of the AiF (Association of Industrial Research, Arbeitsgemeinschaft industrieller Forschungvereinigungen "Otto von Guericke"e.V.) in Berlin. He is the industrial vice president of Steinbeis Research and Technology Organization, Stuttgart, Germany, the President of the Aerospace Forum Baden Württemberg (Forum LR BW e.V.), and a Member of the Board of UBW (Unternehmer Baden-Württemberg, Association of Entrepreneurs) and furthermore he is the Chairman of the Research, Technology and Innovation  working group at UBW.
In Brussels, he is a member of the Supply Chain Commission at ASD (AeroSpace and Defence Industries Association of Europe).
Since 2011, he holds the professorship at the Technical University of Darmstadt, Germany.
Invite Speaker

Dr. Frank Elandaloussi
Founder of Syperion GmbH & Co KG, Germany

Bio-sketch: Dr.-Ing. Frank Elandaloussi studied electrical engineering at the University of Bremen with a focus on automation technology. After graduating, he worked in the USA on a project for NASA, among others. In 2002 he received his doctorate at the Bremen Institute for Applied Beam Technology in the field of optical metrology. Since 1994, he has been working on projects for opencast mining and the aerospace industry, and in 2006 he set up his own business as founder of Syperion GmbH & Co KG. Syperion main emphasis is to generate process values out of LIDAR data to automize and to increase labor safety.